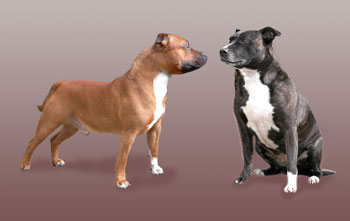 Staffordshire Bull Terriers. The two dogs were taken separately as they were skittish, the leads holding them were retouched out and then they were combined in the pose above and a graduated background added and the finished result was framed.

Please call 01322 669523
to arrange an appointment to discuss your requirements.
or ring on mobile: 07 5050 37333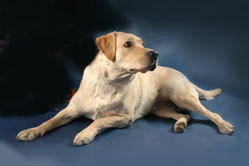 Fern Labrador Taken in studio
Printed on canvas and framed for a Birthday present

Sid The Greyhound
Water Colour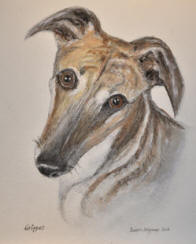 Grippet the Whippet A Water Colour painting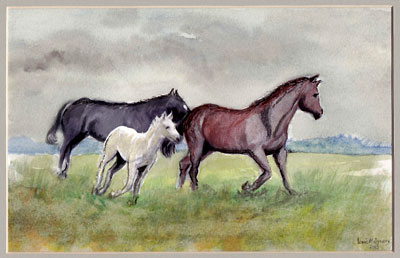 Horses a speciality.
A water colour painting.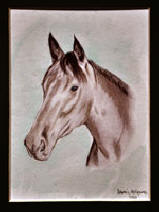 Your pet photographed in your own home or in studio
or location of your choice.
Session and and a handsome 10x8" portrait print
chosen from over 25 previews £50
.
Framing & Canvas Prints available
Above prices are subject to travel
within 30 miles of studio
Phone to get a quote for your exact requirements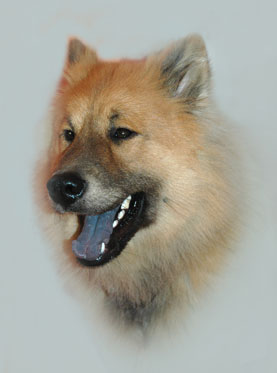 Artistic effects can be achieved by conversion to a water colour.
or canvas mounted & Framed.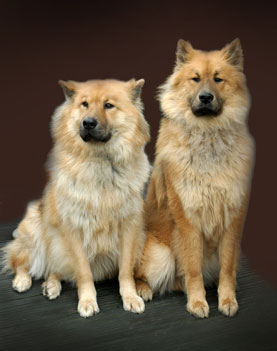 These two were photographed on decking and fussy background airbrushed out to perfect the dogs portrait.