Contax 137MA Body - Built in Motor drive
Body Cap & Instruction Book.
takes 4 AA batteries.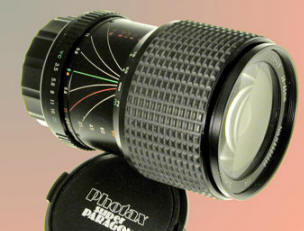 Super Paragon 28-80mm F3.5 Zoom to fit contax/yashica. Mint in box

Super Paragon 35-200 mm F3.8 macro
one-touch zoom Mint in box

Pair of TLA3- flashguns
with all the cabling to enable 2 flashes to be fired in synch.
Very useful in close up photography


Cabling consists of
2 multi connectors
TLA connector S
3 TLA extension cables 100SS
1 300SS extension cable
Attachment adaptor
Coiled lead

Offers for all or part of the system welcome.